Commodity Details
| | | |
| --- | --- | --- |
| Chapter | 02.10 | Meat and edible meat offal, salted, in brine, dried or smoked; edible flours and meals of meat or meat offal. |
| Heading | 0210.90 | – Other, including edible flours and meals of meat or meat offal : |
| Subheading | 0210.92 | – – Of whales, dolphins and porpoises (mammals of the order Cetacea); of manatees and dugongs (mammals of the order Sirenia); of seals, sea lions and walruses (mammals of the suborder Pinnipedia) : |
| Commodity | 0210.93.00 | – – Of reptiles (including snakes and turtles) |
For Imports
Regulating Agencies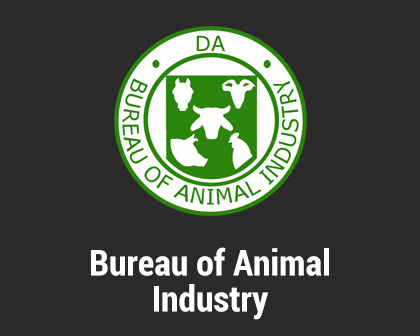 5 Visayas Ave, Diliman, Quezon City, 1128 Metro Manila
8528 2240 local 1302/1304 or 8528-2240 local 11501 to 11504
89282429, 89281778
bai_dir@yahoo.com, afvbcd@bai.gov.ph, nvqsd@bai.gov.ph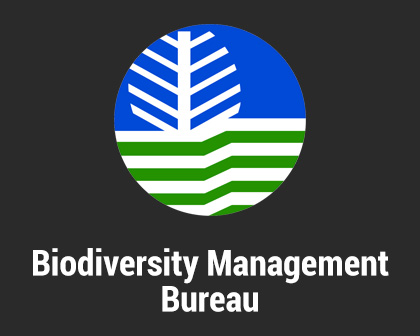 Ninoy Aquino Parks and Wildlife Center, 1100 Diliman, Quezon City
8920-4417; 8924-6031 to 35 local 203 & 204
8920-4417
director@bmb.gov.ph, wrd@bmb.gov.ph, pawbdir@yahoo.com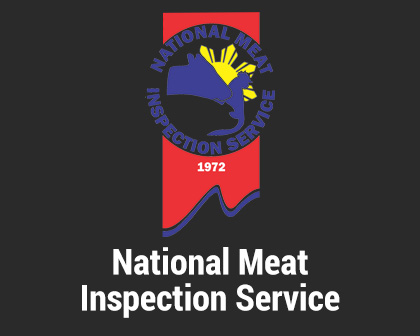 #4 Visayas Avenue, Barangay Vasra, Quezon City
892-479-80 local 200/208, 9247980, 9243118
None
nmisexedir@gmail.com, nmis.mied@gmail.com
Legal Basis
DA Administrative Order No. 9, Series of 2010 – Rules and Regulations Governing the Importation of Agricultural and Fish and Fishery/Aquatic Products, Fertilizers, Pesticides and Other Agricultural Chemicals, Veterinary Drugs and Biological Products into the Philippines
DENR Administrative Order No. 2004-55 – DENR Administrative Order No. 2004-55 'Streamlining/Procedural Guidelines pursuant to the joint DENR-DA-PCSD Implementing Rules and Regulations of Republic Act No. 9147 otherwise known as 'Wildlife Resources Conservation and protection Act'
Republic Act No. 9296 dated May 12, 2004 – An Act Strengthening The Meat Inspection System In The Country, Ordaining For This Purpose A 'Meat Inspection Code of the Philippines' And For Other Purposes
Permits, Clearances, Certifications
Sanitary and Phytosanitary Import Clearance (SPS) from Bureau of Animal Industry (BAI)
Tagged electronic Request for Inspection (eRFI) from BAI
CITES Import Permit
Certificate of Accreditation as Meat Importer (COA)
Certificate of Utilization for Custom Bonded Warehouses (CBW)
Tagged electronic Veterinary Quarantine Meat Inspection and Laboratory Certificate (eVQMILC) by NMIS
Requirements & Procedures
Documentary Requirements
National Meat Inspection Service
Pre-Arrival and Arrival: Online application thru the DA Trade System
Inspection at the CSW:
Bill of Lading
Packing List
SPS Import Clearance
Commercial Invoice
International Health Certificate
Bureau of Animal Industry
Accreditation as an importer
CITES permit from Protected Areas and Wildlife Bureau (PAWB)
Inspection of Quarantine Site by National Veterinary Quarantine Services (NVQS)
Permit is good for two (2) months
Procedures
National Meat Inspection Service
Pre-Arrival Procedures
Online application of SPS Import Clearance by the Meat Importer
Approval of applied SPS by BAI
National Meat Inspection Service
Arrival Procedures at the Port of Entry
Online application of electronic Request for Inspection (eRFI) by Meat Importer
Scheduling of date and time of inspection by BAI-National Veterinary Quarantine Service (NVQS)
Conduct of inspection at the port of entry by NVQS and BOC
Tagging of electronic Veterinary Quarantine Meat Inspection and Laboratory Certificate (eVQMILC) by NVQS to NMIS
National Meat Inspection Service
Inspection Procedures at the Cold Storage Warehouses (CSW)
Receipt of tagged eVQMILC by NMIS Plant Officers from NVQS
Conduct of Inspection by the NMIS Plant Officer at the CSW
Tagging of eVQMILC as ''Inspected and Passed'' by NMIS Plant Officer
NTMs
Import Status
Regulated
For Exports
Regulating Agencies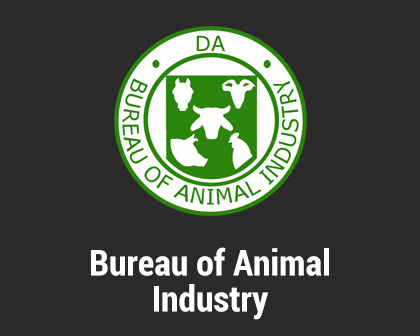 5 Visayas Ave, Diliman, Quezon City, 1128 Metro Manila
8528 2240 local 1302/1304 or 8528-2240 local 11501 to 11504
89282429, 89281778
bai_dir@yahoo.com, afvbcd@bai.gov.ph, nvqsd@bai.gov.ph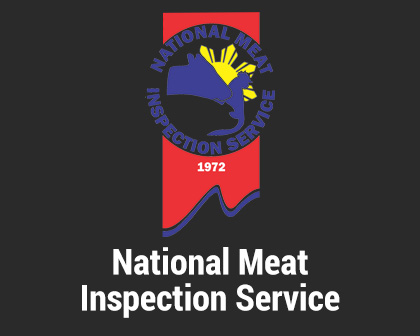 #4 Visayas Avenue, Barangay Vasra, Quezon City
892-479-80 local 200/208, 9247980, 9243118
None
nmisexedir@gmail.com, nmis.mied@gmail.com
Status
The export of this commodity is currently regulated. However, the following items have been specifically prohibited from export.
Dogfaced water snake (Cerberus rhynchops),Philippine Crocodile (Crocodylus mindorensis),Saltwater Crocodile (Crocodylus porosus),Marine Turtles (Chelonioidea),Monitor Lizard (Varanus)
NTMs
For Fresh, frozen, chilled, Uncooked, Par-Cooked, Fermented, and Flaked
For Salted, In Brine, Dried, Preserved, Prepared, Canned, Heated, Cured, Smoked, Dried, Marinated, and Chemically Modified:
Tariff Schedules
Visit the Philippine Tariff Commission (TC) through its Philippine Tariff Finder (PTF).