Commodity Details
Chapter
79.07
Other articles of zinc.
Heading
7907.00.90
– Other :
Commodity
7907.00.99
– – Other

FOR IMPORTS OF COIN BLANK ESSENTIALLY OF ZINC WITH DIAMETER OF LESS THAN 30.00 MM AND WEIGHT OF LESS THAN 11.50 GRAMS PER PIECE
For Imports
Regulating Agencies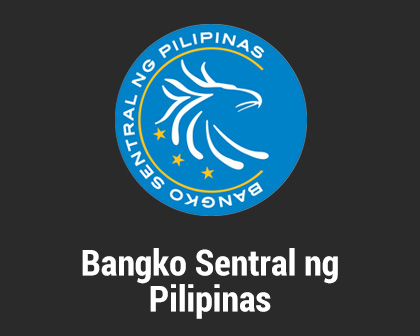 A. Mabini St. cor. P. Ocampo St., Malate, 1004 Manila
8811-1277
8988-4800
bspmail@bsp.gov.ph / currencyinvestigation@bsp.gov.ph
Legal Basis
Permits, Clearances, Certifications
Prior written authorization from the BSP
Requirements & Procedures
Documentary Requirements
Bangko Sentral ng Pilipinas
Prior written authorization from the BSP, through the Mint and Refinery Operations (MROD), is required for the importation of the following commodities:
Coin blank essentially of gold, steel, copper, nickel, zinc, tin, aluminum, brass, bronze, all with diameter of less than 30.00 mm and weight of less than 11.50 grams per piece;
Coin blank essentially of silver with diameter of 36.8 mm +/- 0.05 mm and weight of 28.28 grams per piece; and
Nordic Gold coin metal with diameter of 33.55 mm +/- 0.05 mm and weight of 15 grams per piece.
Documentary Requirements
Notarized Application for Authorization indicating, among others specifications of metal, supplier, and purpose of procurement;
Owner's registration certificate, if applicable;
Importer's Registration certificate, if applicable;
Authorization from Corporate Secretary;
Two (2) government Issued IDs;
Specifications and actual dimension of coin (e.g., diameter, weight, edge thickness, material composition);
Customer Satisfaction Survey; and
Additional requirements for partnership/corporation:
Articles of incorporation/partnership;
Company's By-laws;
List of Directors/Partners;
List of Principal Stockholders; and
List of beneficial owners, if any.
Procedures
Bangko Sentral ng Pilipinas
The Applicant shall coordinate with the Office of the Director, MROD at 8988-4642 or mrod@bsp.gov.ph for the scheduling of filing of application. The BSP will then prepare and send the Entry Permit No. to the applicant digitally.
Thereafter, the applicant shall submit above documentary requirements to the BSP prior to importation.
The BSP will renew and evaluate the application and issue the authorization if the application is approved or letter of regret if disapproved.
If the authorization is granted, the applicant shall submit the following within 10 working days from the date of Bill of Lading:
Bill of Lading;
Commercial Invoice; and
Packing List.
Failure to comply with the submission of the required documents will result in the cancellation and revocation of the authorization.
NTMs
Import Status
Regulated
For Exports
Regulating Agencies
No Regulating Agencies
Status
NTMs
No Related NTMs
Tariff Schedules
Visit the Philippine Tariff Commission (TC) through its Philippine Tariff Finder (PTF).