Commodity Details
| | | |
| --- | --- | --- |
| Chapter | 84.43 | Printing machinery used for printing by means of plates, cylinders and other printing components of heading 84.42; other printers, copying machines and facsimile machines, whether or not combined; parts and accessories thereof. |
| Heading | 8443.30 | – Other printers, copying machines and facsimile machines, whether or not combined : |
| Subheading | 8443.32 | – – Other, capable of connecting to an automatic data processing machine or to a network : |
| Level Four | 8443.32.40 | – – – Facsimile machines : |
| Commodity | 8443.32.49 | – – – – Other |
For Imports
Regulating Agencies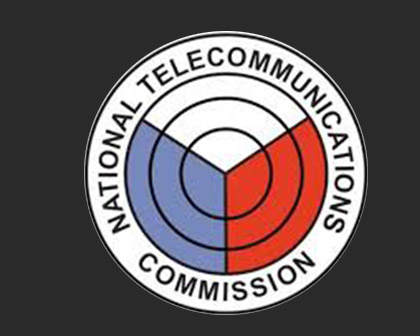 BIR Road, East Triangle, Diliman, Quezon City, Metro Manila
89244010, 89244072, 89244075
None
ntcncr@ntc.gov.ph, consumer@ntc.gov.ph, nsw.ntcncr@gmail.com, ntcncr@yahoo.com
Legal Basis
Republic Act No. 3846, As Amended – Republic Act No. 3846, As Amended An Act Providing for the regulation of radio stations and radio communications in the Philippine Islands, and For other purposes
Permits, Clearances, Certifications
Permit to Import
License to Import
Requirements & Procedures
Documentary Requirements
National Telecommunications Commission
Attaching the following documents (online applications thru NSW):
For Dealer/Manufacturer of CPE (Commercial Use):
Copy of Proforma Invoice
Technical Specifications
Type Approved Certificate of Equipment
Copy of valid Permit (Dealers Manufacturers Permit/CPE Accreditation)
Air Way Bill for Release Clearance only.
For Individuals/Corporation
(Own-use/Company Use not more than 5 units):
Copy of Proforma Invoice
Technical Specifications
Procedures
National Telecommunications Commission
Applicant will register online thru www.nsw.gov.ph and create application.
Applicant submits application online with required documents (import requirement) to NSW.
NTC-NCR receives and checks the completeness and correctness of applications.
If the application found to be complete/correct, NTC-NCR will indicate the necessary fees to be paid by the applicant.
If the application is not found complete/correct. NTC-NCR will mark the application pending with corresponding remark/s for the applicant to comply. The applicant shall update their application and resubmit.
Applicant pays the prescribed fees through ATM/Bancnet accredited by NSW.
NTC-NCR process and authorizes the applications.
Deputy Commissioner will approve the Permit.
Permit is approved. The permit is available at NSW/BOC and may be printed.
NTMs
Import Status
Regulated
For Exports
Regulating Agencies
No Regulating Agencies
Status
NTMs
No Related NTMs
Tariff Schedules
Visit the Philippine Tariff Commission (TC) through its Philippine Tariff Finder (PTF).