Commodity Details
| | | |
| --- | --- | --- |
| Chapter | 06.02 | Other live plants (including their roots), cuttings and slips; mushroom spawn. |
| Heading | 0602.90 | – Other : |
| Commodity | 0602.90.10 | – – Rooted orchid cuttings and slips |
For Imports
Regulating Agencies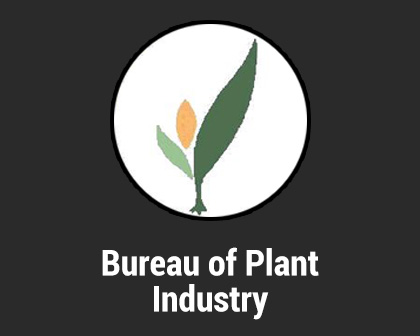 692 San Andres Street, Malate, Manila
8525-2987 / 8521-7650 / 8332-7567 / 8251-2262 LOCAL 101 / 102 / 103
85217650
bpi.do@buplant.da.gov.ph / npqsd.bpi@buplant.da.gov.ph / pqsbpi@gmail.com
Legal Basis
DA Administrative Order No. 9, Series of 2010 – Rules and Regulations Governing the Importation of Agricultural and Fish and Fishery/Aquatic Products, Fertilizers, Pesticides and Other Agricultural Chemicals, Veterinary Drugs and Biological Products into the Philippines
DA Administrative Order No. 18, Series of 2000 – DA Administrative Order No. 18, Series of 2000 Amending DA A.O. No. 4 Series of 1998, 'Revised Guidelines In The Importation of Agricultural Products'
DA Department Circular no. 4 series of 2016, enacted on 9 June 2016 – DA Department Circular no. 4 series of 2016, enacted on 9 June 2016 'Guidelines on the Importation of Plants, Planting Materials and Plant Products for Commercial Purposes'
International Plant Protection Convention (IPCC) – International Plant Protection Convention (IPCC)
Presidential Decree No. 1433 dated June 10, 1978 – Presidential Decree No. 1433 dated June 10, 1978 Promulgating The Plant Quarantine Law Of 1978, Thereby Revising And Consolidating Existing Plant Quarantine Laws To Further Improve And Strengthen The Plant Quarantine Service Of The Bureau Of Plant Industry
Republic Act No. 10611 – Republic Act No. 10611 An Act To Strengthen The Food Safety Regulatory System In the Country To Protect Consumer Health And Facilitate Market Access Of Local Foods And Food Products And For Other Purposes
Permits, Clearances, Certifications
Sanitary and Phytosanitary Import Clearance (SPSIC)
Requirements & Procedures
Documentary Requirements
Bureau of Plant Industry
Plant Quarantine Clearance:
Duly accomplished Application Form or BPI Q Form No. 1
Proforma Invoice
GM Certification
Certificate from Buyers
Research Outline
Phytosanitary Certificate
Duly accomplished Application Form or BPI Q Form No. 1
Procedures
Bureau of Plant Industry
Application and Issuance of Phytosanitary Certificate:
Fill up Application for Inspection and Phytosanitary Certification
Submit accomplished BPI ''Q'' Form No. 10
Present actual commodity for inspection
Receive Phytosanitary Certificate
Fill up Feedback Form
NTMs
Import Status
Regulated
For Exports
Regulating Agencies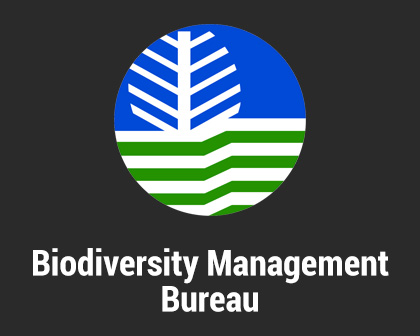 Ninoy Aquino Parks and Wildlife Center, 1100 Diliman, Quezon City
8920-4417; 8924-6031 to 35 local 203 & 204
8920-4417
director@bmb.gov.ph, wrd@bmb.gov.ph, pawbdir@yahoo.com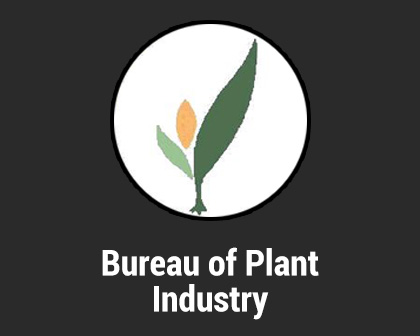 692 San Andres Street, Malate, Manila
8525-2987 / 8521-7650 / 8332-7567 / 8251-2262 LOCAL 101 / 102 / 103
85217650
bpi.do@buplant.da.gov.ph / npqsd.bpi@buplant.da.gov.ph / pqsbpi@gmail.com
Status
The export of this commodity is currently regulated. However, the following items have been specifically prohibited from export.
Ladys' slipper orchids, vanda sanderiana, dendrobium cruentum, renthera, imschootiana, vanda coeruela
NTMs
Tariff Schedules
Visit the Philippine Tariff Commission (TC) through its Philippine Tariff Finder (PTF).