Commodity Details
| | | |
| --- | --- | --- |
| Chapter | 25.23 | Portland cement, aluminous cement, slag cement, supersulphate cement and similar hydraulic cements, whether or not coloured or in the form of clinkers. |
| Heading | 2523.10 | – Cement clinkers : |
| Commodity | 2523.10.90 | – – Other |
For Imports
Regulating Agencies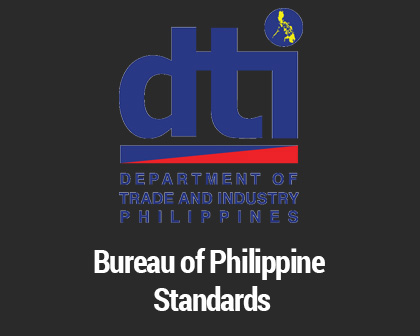 361 Sen. Gil Puyat Avenue, Makati
77514700, 77913124
77514706
neilcatajay@dti.gov.ph
Legal Basis
DTI Administrative Order No. 04-2008 – DTI Administrative Order No. 04-2008 The New Rules and Regulations on the Philippine Standard Quality and/ or Safety Certification Scheme


BPS Department Administrative Order No. 05 of 2008 – BPS Department Administrative Order No. 05 of 2008, enacted on 7 February 2008, on the New Rules and Regulations concerning the Issuance of the Import Commodity
Republic Act 4109 dated June 20, 1964 – Republic Act 4109 dated June 20, 1964 An Act To Convert The Division Of Standards Under The Bureau Of Commerce Into A Bureau Of Standards, To Provide For The Standardization And/Or Inspection Of Products And Imports Of The Philippines And For Other Purposes
Permits, Clearances, Certifications
Import Commodity Clearance (ICC)
Requirements & Procedures
Documentary Requirements
Bureau of Philippine Standards
Duly accomplished ICC Application form – Notarized copy
Packing List (Certified True Copy)
Import Entry (Certified True Copy)
Commercial Invoice (Certified True Copy)
Bill of Lading/Airway Bill (Certified True Copy)
DTI Business Name Registration – Sole Proprietor; SEC Registration for Partnership/Corporation (Certified True Copy)
Summary of Batch Numbers/Serial Numbers of the products
SPA/Board Resolution
Surety Bond, if to be issued Conditional Release
Inspection Report
Test Report
Warehouse contract of lease
NOTE: Documentary requirements for conditional release and certificate of exemption is same as above enumerated. Issuance of either document depends on the findings and recommendation of BPS-DTI.
Procedures
Bureau of Philippine Standards
Filing of ICC application – product covered or exempted

Conditional release, if covered
Certificate of exemption, if not covered or if with existing PS License

Product Sampling – in accordance with ISO. IEC 17020

Inspection report
Certificate of exemption

Product Testing – in accordance with ISO. IEC 17025

Test result

Evaluation

Evaluation report

Decision – Approve/ Deny/ Suspend/ Withdraw
Issuance

Philippine Standard (PS) License and Product Certificate
Import Commodity Clearance (ICC) Certificate

Surveillance

Surveillance report
NTMs
Import Status
Regulated
For Exports
Regulating Agencies
No Regulating Agencies
Status
NTMs
No Related NTMs
Tariff Schedules
Visit the Philippine Tariff Commission (TC) through its Philippine Tariff Finder (PTF).