Commodity Details
| | | |
| --- | --- | --- |
| Chapter | 85.19 | Sound recording or reproducing apparatus. |
| Heading | 8519.80 | – Other apparatus : |
| Subheading | 8519.81 | – – Using magnetic, optical or semiconductor media : |
| Commodity | 8519.81.30 | – – – Compact disc players |
For Imports
Regulating Agencies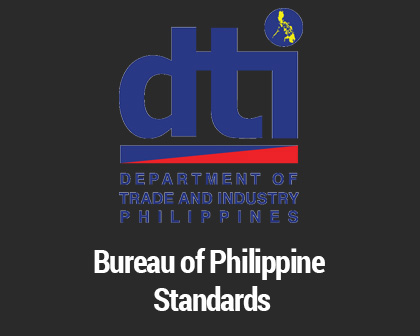 361 Sen. Gil Puyat Avenue, Makati
77514700, 77913124
77514706
neilcatajay@dti.gov.ph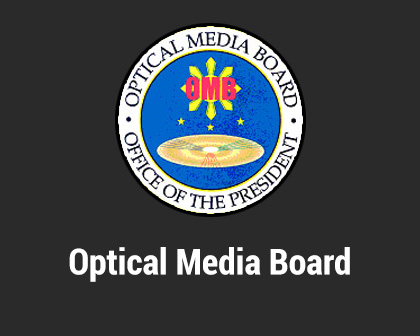 Scout Limbaga Ext, Diliman, Quezon City, Metro Manila
8374-0217
None
chair.adriano@omb.gov.ph
Legal Basis
Permits, Clearances, Certifications
Import Commodity Clearance (ICC)
License to Import & Authority to Import
Requirements & Procedures
Documentary Requirements
Bureau of Philippine Standards
Duly accomplished ICC Application form – Notarized copy
Packing List (Certified True Copy)
Import Entry (Certified True Copy)
Commercial Invoice (Certified True Copy)
Bill of Lading/Airway Bill (Certified True Copy)
DTI Business Name Registration – Sole Proprietor; SEC Registration for Partnership/Corporation (Certified True Copy)
Summary of Batch Numbers/Serial Numbers of the products
SPA/Board Resolution
Surety Bond, if to be issued Conditional Release
Inspection Report
Test Report
Warehouse contract of lease
NOTE: Documentary requirements for conditional release and certificate of exemption is same as above enumerated. Issuance of either document depends on the findings and recommendation of BPS-DTI.
Requirements For registration And Licensing Of Optical Media Business (Per MC-2012-001 effective October 4, 2012)
FOR ALL APPLICANTS:
Letter of Application addressed to the Chairman;
Duly filled up and notarized application form.
Two (2) pieces latest 2x2 signed photo of the applicant
Picture of the establishment's facade with permanent signboard
Comprehensive Location Sketch of Establishment
Floor plan of establishment
Tax Identification Number (T.I.N.) of business establishment
Contract from Source of rights and/or Suppliers
Special Power of Attorney, if needed
FOR SINGLE PROPRIETOR
Certificate of Business Name from DTI
NBI Certificate
FOR PARTNERSHIPS AND CORPORATIONS
Articles of Incorporation and By-Laws or Articles of Partnership
Latest GIS with stamp receipt of SEC
Board Resolution with Secretary's Certificate authorizing the applicant to sign in behalf of the Corporation
List of officers and members of the Board and their Addresses/Contact Details
FOR FOREIGN NATIONALS
Alien Certificate of Registration
Passport (Photocopy, Present Original)
Visa
Procedures
Bureau of Philippine Standards
Filing of ICC application – product covered or exempted

Conditional release, if covered
Certificate of exemption, if not covered or if with existing PS License

Product Sampling – in accordance with ISO. IEC 17020

Inspection report
Certificate of exemption

Product Testing – in accordance with ISO. IEC 17025

Test result

Evaluation

Evaluation report

Decision – Approve/ Deny/ Suspend/ Withdraw
Issuance

Philippine Standard (PS) License and Product Certificate
Import Commodity Clearance (ICC) Certificate

Surveillance

Surveillance report
Optical Media Board
1. Secure and fill up Application Forms for Import and/or Export Permit FOR REGULAR CLIENTS (Prior to application of Import/export Permit, Licensing must done first.):
Fill-up application form online through the Philippine National Single Window URL: www.nsw.gov.ph
Print form with the corresponding bar code number.
Have it notarized and submit forms with complete requirements to the Registry Receiving /Assessing Officer for checking and assessment of fees
-- If website are down, manual application form are available.
FOR NEW AND ONE-TIME CLIENTS:
Secure OMB Application Form for Import and/or Export Permit and list of requirements from the front line receiving/assessing area. Forms may also be downloaded from http://omb.gov.ph/ombnew/index.php?page=services&section=import
Submit the duly filled-up and notarized application form with complete requirements to the Registry Receiving/Assessing Officer for checking and assessing of fees.
NTMs
Import Status
Regulated
For Exports
Regulating Agencies
No Regulating Agencies
Status
NTMs
No Related NTMs
Tariff Schedules
Visit the Philippine Tariff Commission (TC) through its Philippine Tariff Finder (PTF).